CAR REMOVAL BRISBANE
CALL: 0428777070
Welcome to Fast Cars Removal Brisbane Service!
Do you have an old or unwanted car in your garage or yard? Are you sick of the hassle of selling or disposing of it? We are here to assist you! Fast Car Removal Services is Brisbane's leading car removal service, offering quick and easy removal of unwanted vehicles.
Our expert team is committed to providing the best service possible. We understand the value of your time and will make the process as quick and simple as possible. Whether you have a non-running car or one that you no longer require. We will handle it for you.
Get Quick Cash for Cars with Car Removal in Brisbane Region!
Quick and Easy Removal: We understand your time is valuable, so we ensure the removal process is quick and easy. Our team will come to your location and remove the vehicle, leaving you with cash in hand.
Top Cash for Your Car: We offer maximum cash for your car, regardless of its condition. Whether it's running or not, we will pay you the highest amount possible. You can get up to $9,999 cash for your car!
Environmentally Friendly Removal: At Fast Car Removal Services, we are committed to being environmentally friendly. We ensure that all vehicles are disposed of in an environmentally friendly manner, ensuring that no harm is done to the environment.
No Hidden Fees: We believe in openness, so we don't have any hidden fees. The price we quote is the price you will earn. We don't charge for towing or any other hidden fees.
Free Towing: We offer free towing for your vehicle, so you don't have to worry about transporting it yourself. We will come to you and take care of everything.
Say Goodbye to the Hassle of Selling Your Car in Brisbane with Fast and Efficient Removal Services!
Fast and efficient service
No need to advertise your car or negotiate with buyers
No need to pay for advertising
No need to worry about strangers coming to your property
So, if you're looking for a fast and hassle-free way to get rid of your unwanted vehicle, look no further than Fast Car Removal Services.
Get your unwanted cars removed with our expert services
Are you tired of seeing that old, unwanted car occupying your garage or driveway? Look no further! We offer expert assistance to help you dispose of scrap, accidental, wrecked, unregistered, or unroadworthy vehicles hassle-free.
At our company, we understand that getting rid of a car can be stressful and time-consuming. That's why we offer a range of services designed to make the process as easy and painless as possible. Whether you need your car removed from your property or want to sell it for cash, we've got you covered.
Our team of professionals is experienced in handling all types of vehicles, regardless of their condition or age. We'll provide a fair valuation for your car and ensure it's removed safely and efficiently.
Our services include:,
Scrap car removal: We'll remove your junk, old, damaged car and dispose of it in an environmentally-friendly manner.
Accidental car removal: If you've been involved in an accident and your car is beyond repair, we can help you remove it from the scene.
Wrecked car removal: Whether your car has been damaged in a storm or collision, we can help you remove it safely and efficiently.
Old car removal: If you have an old car you no longer want, we'll take it off your hands and ensure that it's disposed of in an environmentally-friendly manner.
Unregistered and unroadworthy car removal: If you have a car that's unregistered or unroadworthy, we can help you dispose of it safely and legally.
Keep your unwanted car from taking up more space or causing stress. Call us today at 0428777070 for more information on our professional services and a free quote. We are committed to providing you with excellent service while keeping the process as simple and stress-free as possible.
Remove Your Scrap, Old, Or Unwanted Car For Cash Now
Sell your unwanted, used, old, or second-hand car with or without registration to the best cash for cars that provides free car removal in Brisbane. We purchase cars of all makes and models of any age, and condition, including scrap, junk, salvage, damaged, rusty, burned, or old trucks. Get an instant offer of up to $9,999 or more cash on the spot with Fast car removal 6 days a week. We give more than what unwanted car owners expect from dealers and wreckers. We go anywhere in the north, south, east, or west Brisbane region to collect cars.
Free Old & Car Removal in Allover Brisbane Region
Avail cash for old cars in Brisbane QLD. Our scrap Car Removal Brisbane service is free from any hidden charges, unlike others. From getting a quote to car removal, each service is absolutely free. We provide a fair price for any unwanted vehicle and respect your offers.
We removed cars across Brisbane and offer the best money. Our team strives hard to save you from any hassle before, during, and after the auto removal service.
Lost the keys. No worries, we can still pick up your vehicle you just have to inform us.
Common issues people have while selling their car to us:
Blown head gas kit
Getting a new car and disposing of the old one
Too high km
Gearbox issue
Bottom end damaged
Avail Cash For Cars In Brisbane Region
Fast Cars Removal comes to you, buys your car, and offers you up to $9,999 depending on the vehicle, including free scrap car removal around the Brisbane area. To sell your car for cash and get a free car removal all you need to do,
Grab your phone and dial 0428 777 070 and get a free quote.
Or you can request an instant cash offer via our Get a Quote form.
Schedule an appointment, we come to your location, take your driving's license number, give you a receipt, and cash on the spot.
You can always get back to us for feedback.
What car makes we buy?
Holden
Mazda
Mitsubishi
Mercedes
Nissan
Subaru
Suzuki
Toyota
And many more…
Remove personal belongings from the car before car removal arrives. You are just a call away from getting top cash for cars with FREE pick-up anywhere in Brisbane. Sell your broken or accidental car now!
Van, Trucks, Ute's, 4x4, SUVs
At Fast Cars Removal, not only cars but also trucks, vans, SUVs, Ute's, and all other kinds of vehicles are welcome.
Our car removal and car buyer service in Brisbane and its suburbs is never a hassle. It all starts with a call and ends with towing away your vehicle. We always bring the cash in our hands and before we leave, you have the cash in your hands.
Why Choose Fast Car Removal Brisbane to Sell Your Car For Cash?
We provide:
Sell my car in Brisbane is fast and uncomplicated.
We do not accept cars on finance, loan, or without owner identification.
Good money is paid for premium or luxury cars.
Hassle-free car removals in Brisbane, Gold Coast, and surrounding areas.
We are a fully licensed dealer and wrecker.
Immediate cash on the spot up to $9999.
We buy & pay cash for trucks, cars, vans, wagons, SUVs, 4×4,  and even limousines.
Reliable and customer-focused intentions.
Get top cash for cars near you because we collect cars from all over the Brisbane of any make and model and pay unbeatable prices, and the towing is FREE.
Having an unused old car lying in your yard for a long time is contagious, and possibly it can harm you and is harmful to the environment. Therefore, the best way to get rid of such cars is to call a car removal in Brisbane company such as Fast Cars Removal and get rid of your vehicle in an eco-friendly way.
Letting an unwanted old car devastate your backyard is a waste of space as well as money. Cash for Cars Removal Brisbane is skilled in removing such cars instantly and surprisingly pays a high amount of instant cash on the spot, even for old vehicles.
What will you not hear about cash for scrap car buyers?
Fast Cars Removal is paying top cash for scrap cars throughout any suburb.
Top-quality & professional service wreckers.
Get easy money for any make or model.
If you are unsure how to scrap your car then call now and get money from a popular scrap car dealer and wrecker.
Our Cash For Cars Brisbane Service
Are you looking to sell your old and accidental car for cash today?
Your search ends here!
Scrap car buyer buys vehicles in other areas including Ipswich, Toowoomba, Sunshine Coast, Gold Coast and Gatton.
Our cash-for-auto service is the most practical decision for your wrecked car. Even if it looks like an ugly piece of rusted metal, it still possesses high value.
Here is what you get with us:
Same day service 

Free car removal 

24 hours of customer service 

Top cash up to $9,999 on the same day of pickup
Our Brisbane team is highly experienced, We will offer cash for cars in Brisbane with free car removal. We buy any car; running or not.
Cash for Cars Sunshine Coast
Car Removal Sunshine Coast Service helps keep houses and streets clear of damaged, unwanted, & scrap cars that are a hazard to our environment.
To save yourself from all the hassle, call us to sell your used car immediately and schedule a pick-up as per your ease and get free Car Removal Gold Coast
If you have an old car that's just sitting and rusting in the garage of the driveway doing nothing, you may make some cash for scrap cars Ipswich out of it. Otherwise, it will only continue to run down from there.
Our fleet of tow truck drivers operates across all over Logan. We come to your location pay you top cash for scrap cars Logan and remove your vehicle often with same day service.
Cash for Cars Toowoomba
With cash for scrap cars in Toowoomba, you can sell your car, SUV, Utes or even truck and get your cash on the same day with complimentary towing. Sell any car now..!!
Our Cash for Scrap Cars in Beenleigh service is absolutely free. Fast Cars Removal will give you an instant money quote along with an offer of free towing service for your scrap auto from any part of BEENLEIGH
Cash for Cars Hobart
We will pay you top cash for scrap cars in Hobart without holdup, no downtime here right on the same day of scrap car removal. Remember, we car buyer Hobart is known for paying you top cash for smashed and broken down vehicles.
Cash for Cars Caboolture
If you want to sell your unwanted car for cash in Caboolture. We are here for you to offer instant cash with free car removal service.
Turn Your Car into Cash in Just Three Easy Steps
With our three easy steps, you can quickly turn your car into cash.
Step 1: Make an Appointment
Call us or use our online form to make an appointment for your vehicle inspection. We'll work with you to find a time that works for you.
Step 2: Get Inspected
Our team of experienced professionals will thoroughly inspect your vehicle to determine its value. We will provide you with a fair and accurate offer based on your car's condition, make, model, and year.
Step 3: Get Paid
If you accept our offer, we will pay you on the spot and take care of all the paperwork, including the transfer of ownership and cancellation of registration. With a hassle-free transaction, you can walk away with cash and peace of mind.
With our three easy steps, you can get cash for your car quickly and easily, without the stress of advertising, negotiating, or dealing with strangers. Don't put it off any longer; contact us today to set up an appointment and turn your car into cash!
Same-Day Car Removal Brisbane Region
Same-day car removal service
Get rid of your car in just one hour
 The professional team available to remove your car
No matter the condition, we can take it off your hands
Fair valuation provided
Our team handles all details, including towing and disposal
Say goodbye to your unwanted car and reclaim valuable space
The simplest way to dispose of your car
Contact us today to schedule a same-day car removal service.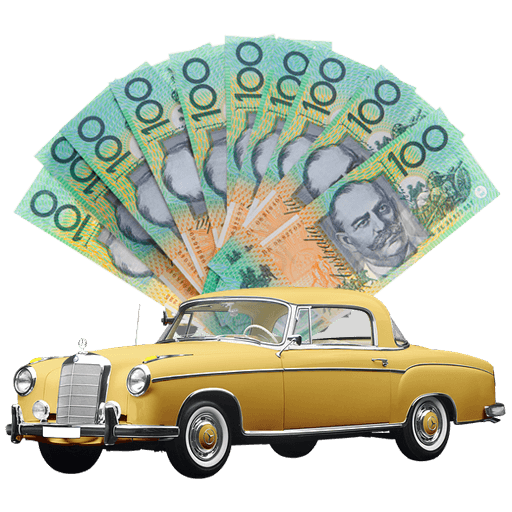 Do You Want to Sell Your Car? We continue to provide top cash for cars in Brisbane.
The ultimate goal of any seller is to earn the best cash for cars Brisbane and revenue for their product or investment. Similarly, car owners should keep an eye out for opportunities and ways to sell their car in Brisbane for the most money.
Following is a list of all the important points to consider when negotiating a fair price for an unwanted car:
Display all original documentation.
Provide precise odometer readings
Maintain accurate maintenance records.
Be truthful in your dealings.
Please provide accurate registration and repair information.
Don't be afraid to reveal any unintentional history.
Check that the exterior and interior are in good condition.
We accept all types, makes and models
Minivans, SUVs, and Hybrid Vehicles, Tractors and pickup trucks, Garbage Cans, dumping trucks, Car Carrier Trailers, Sedan, Coupe, Sports Car, Station Wagon Hatchback, Convertibles and many more.
At Fast Car Removal Services, every vehicle can be recycled and repurposed. That's why we accept any make or model of vehicle, regardless of its condition. We will take care of whether you have an old car, a wrecked truck, an unregistered SUV, or a rusty van.
Our experienced team of professionals has the knowledge and expertise to handle any size of vehicle removal. We understand that each vehicle presents its own set of challenges, and we're prepared to face them all.
Don't let the state of your vehicle prevent you from contacting us. We accept all makes and models and are committed to providing the best service possible.So if you have an unwanted car taking up valuable space on your property, contact us today and let us take care of it for you!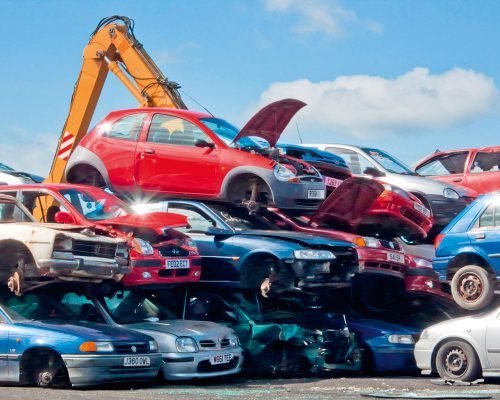 Frequently Asked Questions
We accept any type of vehicle, including cars, trucks, SUVs, vans, and even motorcycles. Whether your vehicle is running, we will take it off your hands.
The amount we offer for your car depends on its condition, make model and year. We guarantee the highest payout possible, and you can get up to $9,999 in cash for your car.
No, you don't need to prepare your vehicle for removal. Our team will take care of everything, including towing and disposal. All you need to do is provide us with the necessary paperwork, such as your registration and proof of ownership.
Yes, we are committed to being environmentally friendly. We ensure that all vehicles are disposed of in an environmentally friendly manner, ensuring that no harm is done to the environment.
Our team works quickly and efficiently to complete the removal process as soon as possible. In most cases, we can remove your vehicle within the same day of your call.
No, we believe in transparency and don't charge any hidden fees. We offer the price you will receive, and we don't charge for towing or any other hidden fees.